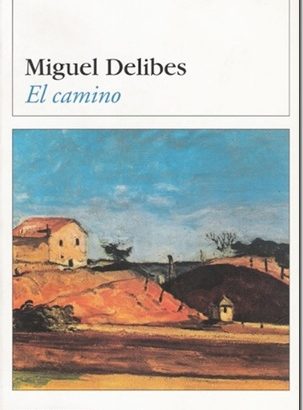 Posted: 16 March, 2010
Comments: No comments
The collection in use
"The Way" by Miguel Delibes
""As exceptional as it is for a novel to survive half a century in Spain without diminishing its diffusion, it is that the author has preserved the manuscript of the same through diverse ups and downs…" "Analyzing the old pages in detail, I notice one thing: the edition typography of El camino does not exactly match the manuscript." "Despite the character of the book, the life of a small mountain village seen through the eyes of a child, the censors inflicted a considerable cut on it in chapter XVI.""
Taken from Destination.
See also:
http://es.wikipedia.org/wiki/Miguel_Delibes
http://www.juntadeandalucia.es/cultura/opencms/export/download/bibhuelva/El-camino-Delibes.pdf
http://cvc.cervantes.es/ACTCULT/delibes/acerca/urrero.htm
The selected titles are a sample of the materials currently on loan from the collections of the International Institute Library.
If you are interested in seeing or reading this recommendation, you can check its availability in the IIE library catalog.
The way / Miguel Delibes. — 23rd ed. — Barcelona: Destination, 1996. — 221 p. ; 18 cm. — (Destinybook ; 100).
DL B 3235-1996—ISBN 84-233-1035-3
PQ6607.E45 C36 1996