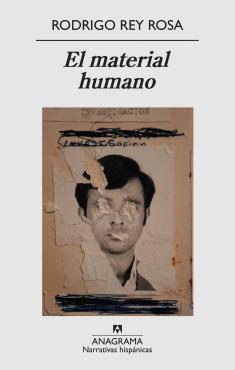 Posted: 23 March, 2010
Comments: No comments
Featured news of the week
"The human material" by Rodrigo Rey Rosa
"Rodrigo Rey Rosa's new book is presented as a novel, but it takes place in the quicksand between the fictional and the historical. With the loose and apparently light form of the journal of notes and notes, Rey Rosa avoids the novel of characters, and the narration works as a great historical fresco or allegory about the bloody repression that Guatemala has suffered over the last centuries. The accurate choice of genre allows her to accommodate the facts of his personal life, contaminated by state violence, and combine them with a dubious investigation in a vast and chaotic police file. "
Extracted from the Anagram Publisher.
See also:
http://www.elcultural.es/version_papel/LETRAS/26146/El_material_humano
http://www.elpais.com/elpaismedia/ultimahora/media/200907/03/cultura/20090703elpepucul_1_Pes_PDF.pdf
http://sololiteratura.com/rod/rodprincipal.htm
The recommended titles are in the Library of the International Institute. If you are interested in reading this recommendation, you can check its availability at IIE library catalog.
The human material / Rodrigo Rey Rosa. — 1st ed. — Barcelona: Anagrama, 2009. — 179 p.; 22cm — (Hispanic Narratives; 452).
DL B 8089-2009—ISBN 978-84-339-7191-3
PQ 7499.2 .R38 M48 2009