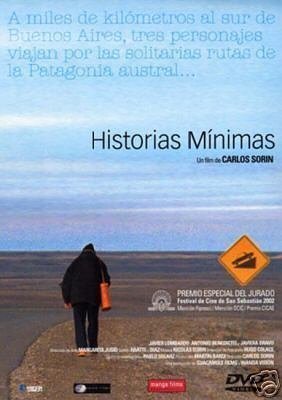 Posted: 13 January 2011
Comments: No comments
The collection in use
"Minimum Stories" directed by Carlos Sorín
"Thousands of kilometers south of Buenos Aires, three characters travel the lonely roads of southern Patagonia."
Extracted from the back cover.
See also:
http://es.wikipedia.org/wiki/Historias_m%C3%ADnimas
http://www.clubcultura.com/cineenconstruccion/historias.html
http://fotograma.com/notas/yodirector/3022.shtml
The selected titles are a sample of the recently loaned International Institute Library materials.
If you are interested in seeing or reading this recommendation, you can check its availability in the IIE library catalog.
Minimal stories. [DVD] / a film by Carlos Sorín. — Barcelona: Manga Films, 2002. — 1 DVD (93 min.): son., col.
Languages: Spanish; Subtitle: English, Spanish
Special Jury Prize at the San Sebastian Film Festival 2002
Javier Lombardo, Antonio Benedictis, Javiera Bravo
Authorized for all audiences
DL B 10727-2003 — 74686
ZW .S67 H57 2002
R. 89967