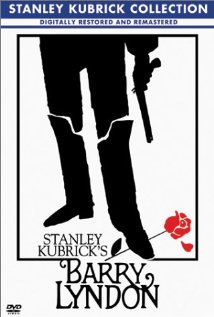 Posted: 17 February, 2011
Comments: No comments
The collection in use
Barry Lyndon Directed by Stanley Kubrick
"The film tells the story of unscrupulous Irish adventurer Barry Lyndon (Ryan O'Neal), specifically his rise and fall in English society. The story begins in Ireland in the XNUMXth century."
Extracted from the wikipedia.
See also:
http://www.imdb.com/title/tt0072684/
http://www.filomusica.com/filo24/lyndon.html
http://www.elmulticine.com/elparnasillo/barrylyndon.htm
The selected titles are a sample of the recently loaned International Institute Library materials.
If you are interested in seeing or reading this recommendation, you can check its availability in the IIE library catalog.
Barry Lyndon. [DVD] / Stanley Kubrick. — [Sl] : Warner Home Video, [2001]. — 1 DVD (178 min.): son., col.. — (Stanley Kubrick Collection).
Languages: English, Spanish; subtitle : Spanish, English, Portuguese, Hebrew, Polish, Greek, Czech, Turkish, Hungarian, Croatian
Ryan O'Neal, Marisa Berenson
Not recommended for children under 18 years
ZW .K83 B37 1975
R. 84983