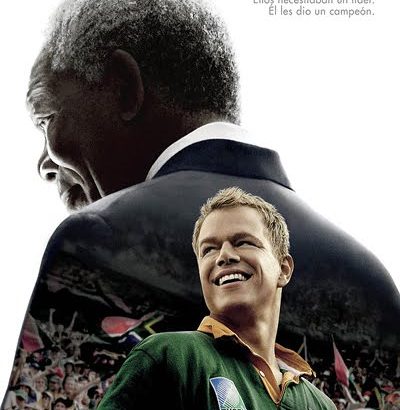 Posted: 24 March, 2011
Comments: No comments
The collection in use
"Invictus" directed by Clint Eastwood
"Invictus tells the true story of how Nelson Mandela joined forces with the captain of the South African rugby team, François Pienaar, to help unite the country."
Taken from The armchair.
See also:
http://en.wikipedia.org/wiki/Invictus_(film)
http://www.imdb.com/title/tt1057500/
http://www.clinteastwood.net/welcome/
The selected titles are a sample of the recently loaned International Institute Library materials.
If you are interested in seeing or reading this recommendation, you can check its availability in the IIE library catalog.
Undefeated. [DVD] / directed by Clint Eastwood. — [Sl] : Warner Bros, cop. 2009. — 1 DVD (128 min.) : son., col.
Languages: Spanish, English, German; Subtitle: Spanish, Portuguese…etc.
Morgan Freeman, Matt Damon.
Authorized for all audiences.
ZW .E27 I5818 2009
R. 96988