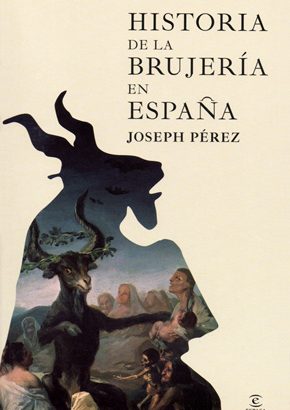 Posted: 1 April 2011
Comments: No comments
The collection in use
"History of witchcraft in Spain" by Joseph Pérez
"Between the XNUMXth and XNUMXth centuries, magic, sorcery and witchcraft evolved in a unique way in all areas of European Christianity. Fear spreads everywhere. Many are convinced that God, in order to punish the sins of men, allows the Devil to act in the world through his agents. Those who, due to their training, their education and their profession, should be more sensible are often the ones who are most convinced that the Devil represents the greatest threat to society."
Taken from planetofbooks
See also:
http://www.culturamas.es/blog/2011/01/26/historia-de-la-brujeria-en-espana-2/
http://www.revistaleer.com/219/historia.html
http://www.canalpatrimonio.com/es/noticias/?iddoc=59264
The selected titles are a sample of the recently loaned International Institute Library materials.
If you are interested in seeing or reading this recommendation, you can check its availability in the IIE library catalog.
History of witchcraft in Spain / Joseph Pérez. — Madrid: Espasa, 2010. — 290 p. ; 23cm — (Espasa forum).
Bibliography: p. 281-284
DL M 43325-2010 — ISBN 978-84-670-3548-3
BF 1584 .S7 P47 2010
R. 97605