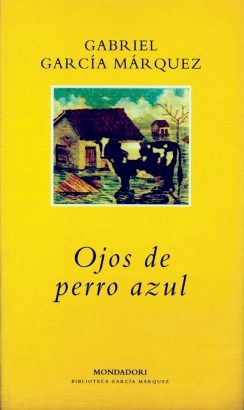 Posted: 11 July 2011
Comments: No comments
The collection in use
"Blue Dog Eyes" by Gabriel García Márquez
"These early stories by the later Nobel laureate were written and published between 1947 and 1955, although, as a book, Ojos de perro azul would not appear until 1974, when the writer had already published two other books of stories and four novels, of which that the last one, One Hundred Years of Solitude, would give him his first big international success."
Taken from randomhouse.
See also:
http://www.letraslibres.com/index.php?art=13701
http://www.epdlp.com/texto.php?id2=1821
http://revistas.um.es/cartaphilus/article/view/45771
http://es.wikipedia.org/wiki/Gabriel_Garc%C3%ADa_M%C3%A1rquez
The selected titles are a sample of the recently loaned International Institute Library materials.
If you are interested in seeing or reading this recommendation, you can check its availability in the IIE library catalog.
Blue Dog Eyes / Gabriel García Márquez. — 3rd ed. — Madrid: Mondadori, 1987. — 185 p.; 20cm — (Narrative).
DL M 38413-1989 — ISBN 84-397-1109-3
PQ 8180.17 .A73 O5 1989
R. 70694