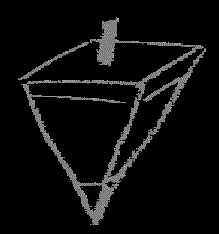 Posted: 21 July 2011
Comments: No comments
New number received from: LA PERINOLA: Quevediana research magazine (nº 15. 2011)
"The reception of Quevedo (1645-2010)"
Summary of this issue:
*Presentation: "Quevedo in the centuries" Carlos M. Gutierrez
STUDIES
*"Quevedo at the literary and aesthetic crossroads of the twenties" José Luis Calvo Carrilla
* "The Republic of Venice…(1617) and the Exemplary Punishment of Calunniatori (1618): a political-literary dispute between Francisco de Quevedo and Giacomo Castellani? "Federica Cappelli
*"Taking advantage of Esgueva…: Góngora (and Quevedo) in the court of Valladolid (1603)" Pedro Conde Parrado
*"Quevedo in Germany" Hanno Ehrlicher
*"Borges criollista and classic: change and continuity in his Reading of Quevedo" Ariadna García-Bryce
*"I took from Burguillos, an unexpected disciple of Quevedo" Antonio Gargano
*"Translation and possible worlds. Dreams by Quevedo translated into Italian" Beatrice Garzelli
*"Nicoló Serpetro, translator of the Gross Frame of Quevedo" Valentina Nider
*"Diachronic reception of Quevedo: manipulated manipulator, collective symbol" Germán de Patricio
*"The Reception of Quevedo in France" Marie Roig Miranda
*"The presence of Quevedo in the work of Elías Canetti" Francisco Vivar
VARIA
*"Tracking in Quevedian holdings of the Menéndez Pelayo Library: small addendumMaria Jose Alonso Veloso
*"Mechanisms of acuity in: Book of all things and many moreEnrique Martinez Bogo
* "De Sene Veronensi: Quevedo, Lope and Góngora before an epigram by Claudiano" José Ponce Cárdenas
*"The Quevedian authorship of the prologue (To the reader) of the busconMaria Jose Tobar
NEWS
*Events and publications
Previous summaries in Dialnet.
See also magazine website.
See numbers available in the Library of the International Institute.