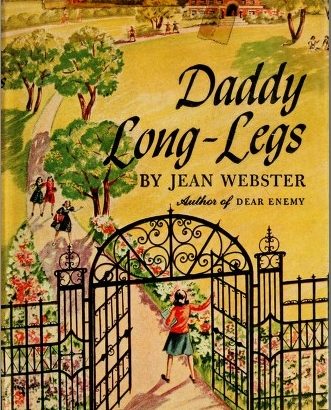 Posted: November 15, 2011
Comments: No comments
The collection in use
"Daddy-Long-Legs" Jean Webster
"This is the much-loved tale of Judy Abbott, a lively, endearing young girl growing up in an orphanage. Her dreams of college seem in vain until the unknown benefactor offers to pay for her tuition. Ella's only requirements are that she must write to him every month, and that she can never know who he is. Judy's letters to him about life at college are full of her hopes and dreams, troubles, and a growing friendship with the handsome Jervis Pendleton."
Taken from Tickets.
See also:
http://en.wikipedia.org/wiki/Daddy-Long-Legs_(novel)
http://www.gutenberg.org/ebooks/157
http://es.wikipedia.org/wiki/Jean_Webster
The selected titles are a sample of the recently loaned International Institute Library materials.
If you are interested in seeing or reading this recommendation, you can check its availability in the IIE library catalog.
Daddy-Long-Legs / Jean Webster. — New York: Grossett & Dunlap, [1940]. — 254 p.: ill. ; 21cm — (A Thrushwood Book).
PS3545 .E365 D33 1940
R. 97655