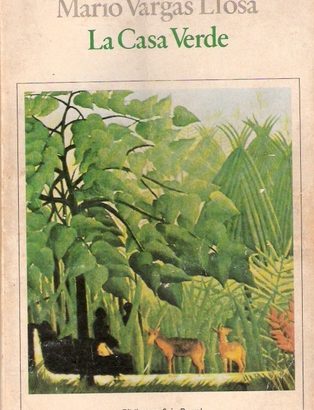 Posted: 24 January 2012
Comments: No comments
The collection in use
"The Green House" by Mario Vargas Llosa
"What is the secret behind The Green House? The green house takes place in two places very far from each other, Piura, in the desert of the Peruvian coast, and Santa María de Nieva, a factory and religious mission lost in the heart of the Amazon. Symbol of history is the mythical house of pleasure that Don Anselmo, the stranger, erects on the outskirts of Piura.
Taken from Alfaguara.
See also:
http://www.ucm.es/BUCM/revistas/fll/02104547/articulos/ALHI7979110073A.PDF
http://es.wikipedia.org/wiki/La_casa_verde
http://www.mvargasllosa.com/biograf.htm
The selected titles are a sample of the recently loaned International Institute Library materials.
If you are interested in seeing or reading this recommendation, you can check its availability in the IIE library catalog.
The Green House / Mario Vargas Llosa. — Barcelona: Seix Barral, 1986. — 301 p.; 19cm — (Contemporary Literature Seix Barral; 84).
DL B 10614-1986—ISBN 84-322-2441-3
PQ 8498.32 .A65 C3 1986
R. 67198