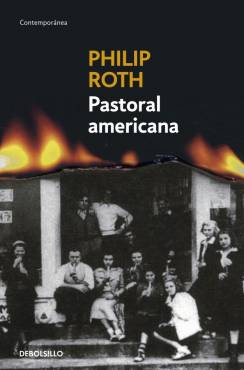 Posted: 9 January 2013
Comments: No comments
Fifth reading of the cycle "The others of the United States" of the Literary Circle
Participate by reading the recommended book and attending the colloquium that is usually held on the last Thursday of each month. Session led by Jacqueline Cruz, Ph.D.
Cycle "The others of the United States: differentiated groups in American culture and society"
Free and free admission with prior registration at library@iie.es
Book of the Month: "American Pastoral" by Philip Roth
"First book of the well-known American Triology. The Pulitzer Prize-winning author of Portnoy's Lament chronicles the fall of the American dream in the late XNUMXs.
Extracted from The House of the Book.
COLLOQUIUM: Thursday, January 31 at 19:30 p.m.
See also:
http://www.elcultural.es/version_papel/LETRAS/13718/Pastoral_americana
http://www.abc.es/20120606/cultura-libros/abci-philip-roth-libros-imprescindibles-201206061026.html