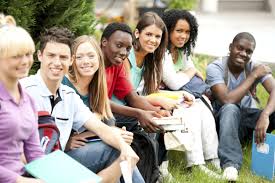 Posted: 12 February, 2013
Comments: No comments
Featured news of the week
"A good detective never gets married" by Marta Sanz
"Zarco, that unconventional detective from Black, black, black, in his forties and gay, Paula's ex-husband and later Olmo's boyfriend –so young, so seductive, and now so unfaithful– goes on a trip. To forget and to be forgotten. Also to escape the ironic compassion of his ex-wife. He will take refuge in the riurau that the very rich family of Marina Frankel, an old friend of hers, has on the outskirts of a city on the Mediterranean coast…"
Taken from Anagram
See also:
The recommended titles are in the Library of the International Institute. If you are interested in having access to them, you can check their availability in the catalog of the library
Sanz Pastor, Marta (1967-)
(A) good detective never marries [Printed text] / Marta Sanz. — 1st ed. — Barcelona: Anagram, 2012.
314 pages ; 22cm — (Hispanic Narratives; 495).
DL B 72-2012. — ISBN 978-84-339-7238-5
I. Title. II. Series.
PQ 6669.A6792 B86 2012
R. 201162300