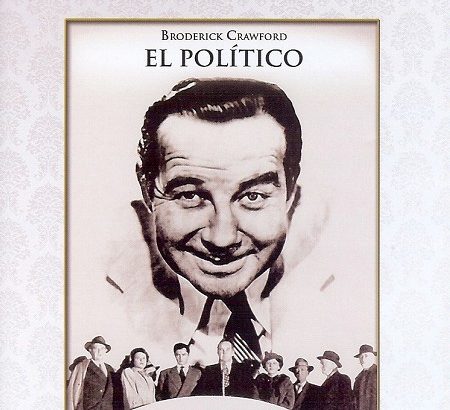 Posted: November 14, 2013
Comments: No comments
The favorite movies of library users
"The Politician" directed by Robert Rossen
"The Politician is the story of Willie Starks' rise from rural county government to the highest posts in American politics. Along the way, Starks loses his initial innocence and becomes just as corrupt a character as those he fought in his early days."
Taken from fnac.
See also:
http://www.miradas.net/0204/estudios/2003/03_oscars/40s_elpolitico.html
http://www.imdb.com/title/tt0041113/
http://es.wikipedia.org/wiki/Robert_Rossen
The selected titles are a sample of the recently loaned International Institute Library materials.
If you are interested in this work, you can check its availability at IIE library catalog.
El POLITICO [DVD] = All the king's men / written for the screen and directed by Robert Rossen. — All the king's men. — Madrid: Sony Pictures Home Entertainment, cop. 2011.
1 DVD (105 min.) : son., b. and n.
Based on the Pulitzer Prize-winning novel by Robert Penn Warren. — Broderick Crawford, John Ireland, Joanne Dru. — United States, 1949. — Not recommended for children under 18 years of age. — Languages: Spanish, English, French, German and Italian; subtitles in various languages.
DL M 16477-2000
ZW .R676 A4518 1949
R. 80768000