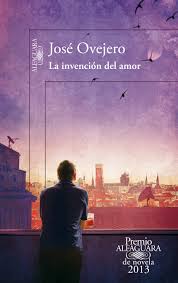 Posted: October 9, 2014
Comments: No comments
The collection in use: "The invention of love" by José Ovejero
"From his terrace, Samuel observes the daily grind like someone who is back without having achieved anything. He is a person who does not commit to anything or anyone. One morning, someone tells him on the phone that Clara has died in an accident. Although Samuel doesn't know any Clara, he decides to attend her funeral, driven by a mixture of curiosity and boredom.
Taken from The book house.
See also:
http://es.wikipedia.org/wiki/Jos%C3%A9_Ovejero
The selected titles are a sample of the recently loaned International Institute Library materials.
If you are interested in this work, you can check its availability at IIE library catalog.
The invention of love [Printed text] / José Ovejero. — Madrid: Alfaguara, cop. 2013.
242 pages ; 24cm
DLM11.549-2013. — ISBN 978-84-204-1469-0
I. Title.
PQ 6665.V45 I68 2013
R. 201165731