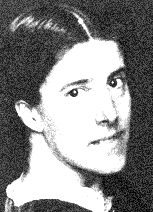 Posted: November 13, 2014
Comments: No comments
English Reading Circle Story of the Month – November 2014 Session
New session of the book club in English "English Reading Circle" with Chiara Luis as moderator.
To learn about contemporary American literature through the reading and discussion of short stories online.
The meetings will take place in the library one Tuesday a month from 14:30 p.m. to 15:30 p.m. from September to June.
Those interested can communicate before and after with the group through this blog, adding comments to this entry and/or those included by the moderator.
The activity is free with preferential registration for library members. Registration is done from the section of Schedule, filling in the form associated with the activity.
To participate it is necessary to have a high intermediate level of English (B2) or higher. Therefore, the first time it will be necessary to contact library@iie.es to send, if possible, a document that certifies the level of English or, failing that, to arrange a level test.
Cycle 2014-2015: "Great Short Stories from Lesser Known Authors, Lesser Known Short Stories from Great Authors".
Reading of the month: "The Yellow Wallpaper" Charlotte Perkins Gilman.
"First published in 1892, "The Yellow Wallpaper" is written as the secret journal of a woman who, failing to relish the joys of marriage and motherhood, is sentenced to a country rest cure. Though she longs to write, her husband and doctor forbid it, prescribing instead complete passivity. In the involuntary confinement of her bedroom de ella, the hero creates a reality of her own de ella beyond the hypnotic pattern of the faded yellow wallpaper–a pattern that has come to symbolize her own imprisonment de ella.
Taken from Goodreads.
online text: http://bit.ly/1ounIUN
Colloquium: Tuesday, November 25, 2014 at 14:30 p.m.
See also:
http://www.youtube.com/watch?v=KjD3Sk_slkE
http://www.yale.edu/ynhti/curriculum/units/1999/1/99.01.07.x.html
http://www.sparknotes.com/lit/yellowwallpaper/