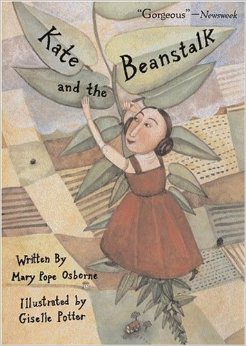 Posted: November 26, 2014
Comments: No comments
Library Storytelling Morning activity for November 2014
Come to the "tellebration" with us! Monthly Saturday morning meetings from September to June where kids can enjoy selected stories in English, this time with Trisha and Kate as storytellers.
Recommended for children between the ages of 4 – 8. Forty children per session and two adults per child maximum. 45 minutes approx.
Now in collaboration with American Space Madrid it's a free activity.
Library members gain privileged access, with an optional 2 x 1 registration (this means each child with a library card can bring one guest).
Registration can be done at the IIE website (filling the activity form from the Schedule).
November 2014 storytelling around the book:
"Kate and the Beanstalk" by Mary Pope Osborne and Giselle Potter
Saturday, November 29thth 2014
at 11 a.m. – English version (for advanced level learners)
At 12:30 p.m. –English version with some Spanish to help understand (for Intermediate English level learners)
A funny, magical retelling of a favorite tale with enchanting illustrations featuring Kate, a new and inspiring heroine for today's audience. Readers will cheer on this resorceful, gutsy girl as she outsmarts the famously greedy giant.
(A fun and magical take on a beautifully illustrated classic tale introduces Kate, an inspiring new heroine for today's audiences. Readers will enjoy watching this brave and resourceful girl outwit the notorious greedy giant.)
Recommended links for parents and teachers:
https://www.youtube.com/watch?v=e35ETZ0J4B0
http://www.goodreads.com/book/show/1527311.Kate_and_the_Beanstalk
http://www.scholastic.com/teachers/lesson-plan/fractured-fairy-tales-lesson-plan