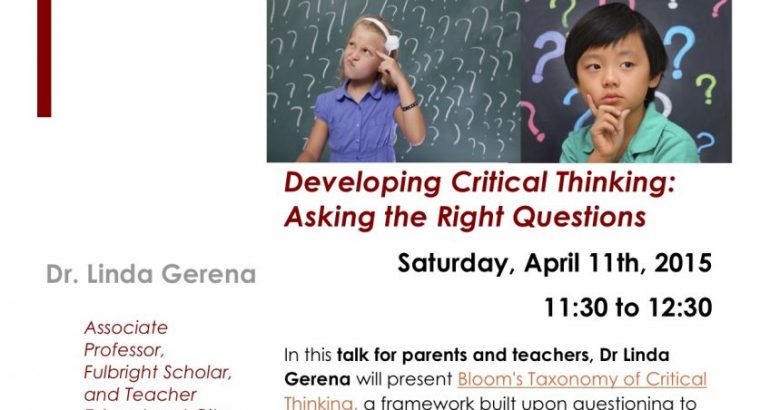 Posted: 7 April 2015
Comments: No comments
2nd Meeting for Parents and Teachers on Saturday, April 11
On Saturday April 11 from 11:30 to 12:30 he will be with us again linda gerena, professor at the City University of New York. Dr. Gerena trains future bilingual teachers and in his next talk he will talk about the importance of critical thinking in children. She will teach us ways to foster critical thinking by varying the types of questions we ask in class and at home. The talk is called: Developing Critical Thinking: Asking the Right Questions y it will be in english.
Parents who want to come with their children can do so, as volunteers from American Space Madrid will arrange an activity for children aged 5 to 10 at the same time as the talk.
Both adults and children can sign up using the calendar.
If you want to see Dr. Gerena's previous talks at the Institute, you can see these links:
Building Vocabulary through Children's Literature, 2014