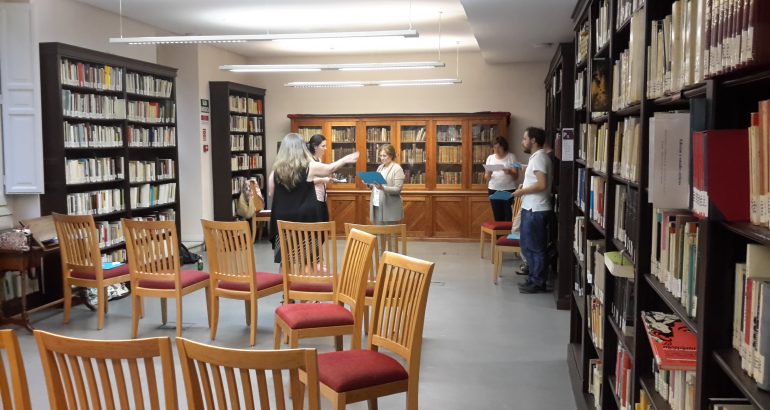 Posted: October 22, 2015
Comments: No comments
Reader's Theater for Adults – Session Script Background
Father Knows Best is an American radio and television comedy series which portrayed a middle class family life in the Midwest. It was created by Ed James in the 1940s.
The series began August 25, 1949, on NBCRadio. It's time slot was 8:30 pm (Eastern) on Thursday nights. It ran on radio from 1949 to 1954 and then on television from 1954 to 1960.
it starred Robert Young as General Insurance agent Jim Anderson. He was the only radio cast member to continue in the TV version. His wife Margaret and their three children Betty, Bud, and Kathy, made up the Anderson family.
This particular script, however, was not one that occurred during the regular run of the program. Rather, it was an audition, or pilot, show. This Father Knows Best aired on Monday, December 20, 1948. On this version, Father Knows Best was about the Henderson Family, not the Anderson's, as we came to know them. This was due to the fact there was already a radio program called The Anderson's. By the time the show started it's own regular run the family name had been changed to Anderson.
On the radio program, the character of Jim differs from the later television character. The radio Jim is far more sarcastic and shows he really rules over his family. Margaret is generally portrayed as a paragon of solid reason and patience. Betty is portrayed as a status seeking, boy-crazy teenage girl. To her, every little thing is "the worst thing that could ever happen." Bud is portrayed as an "all-American" boy who always seems to need "just a bit more" money, though he gets $1.25 per week (around $12.00 in 2013) in allowance. He is also shown as a somewhat dim boy who takes everything literally; for example, Jim might say "Go jump in the lake," to which Bud would reply "Okay, Dad; which lake should I go jump into?" Kathy is often portrayed as a source of irritation. She whines, cries and complains about her status in her family as overlooked.
More details about the session at: https://www.iie.es/agenda/