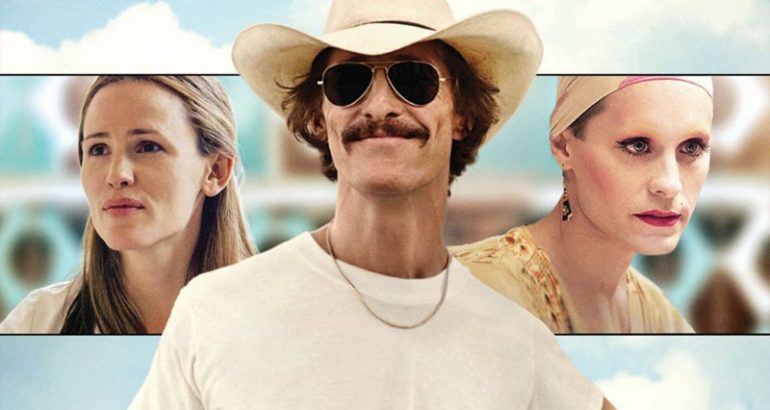 Posted: 19 April 2017
By: Library
Comments: No comments
CINEMA FORUM ON AMERICAN CINEMA – ASPECTS TO CONSIDER WHILE VIEWING THE FILM FOR THE LATER DEBATE: DALLAS BUYER CLUB
The film "Dallas Buyers Club" deals with the HIV and AIDS epidemic in the United States through the story of Ron Woodroof. It is based on the true story of what happened in Dallas, Texas in 1985 when Woodroof, played by Matthew McConaughey, is diagnosed with HIV and told he has thirty days to live. During this time the disease was not very well understood and it was very stigmatized and little investigated.
Through Woodroof's struggle with this disease, the film recounts various critical aspects of drug testing in the United States, the pharmaceutical industry, and the Food and Drug Administration in the country. In particular, it stresses that the FDA's procedures result, in the case of those affected by HIV, in a delay that can lead to death. When the protagonist starts taking the drug AZT, it brings him to the brink of death. The remedy he finds is to take other antivirals that are illegal in the US.
It also highlights the stigmatization of the disease, in particular its connection to the homosexual community. Woodroof, a drug addict and homophobe, cultivates a relationship with Ryon, despite his prejudice against transsexuals, who helps him sell drugs to other patients with the disease, founding the "Dallas Buyers Club" (Dallas Buyers Club) .
The film has received much praise. Both McConaughey and Leto won an Oscar for their portrayal of the characters. It has also been criticized for implying that the drugs and vitamins Woodroof was taking were safer and more effective than those that hospitals were prescribing at the time. By the way, the drug AZT is still used today to treat the disease, but in a different way.
We are waiting for you next Wednesday, April 26, 2017 at six,
Catherine Iannone
—
Cycle "American Biopics: civil rights in the United States through its protagonists".
Moderator: Diana Norton and Catalina Iannone.
Screening at 18 p.m.
Colloquium at 20:XNUMX p.m.