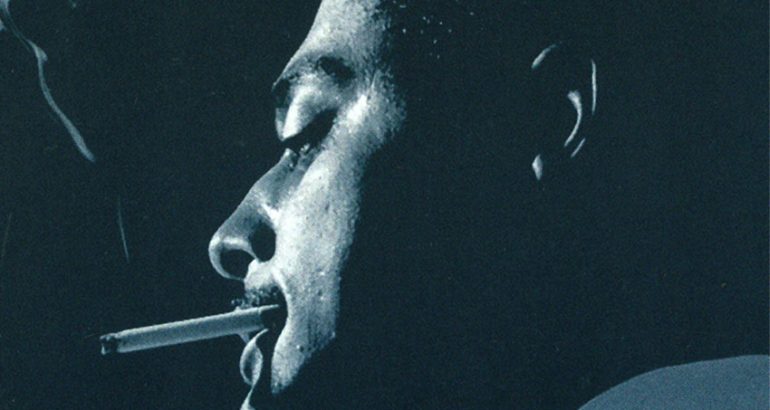 Posted: 19 May 2017
By: Library
Comments: No comments
ENGLISH READING CIRCLE – SHORT STORY OF THE MONTH ANALYSIS: "SONNY'S BLUES" BY JAMES BALDWIN
The last story of our 2016-2017 cycle is James Baldwin's "Sonny's Blues," written in 1957. This story is Baldwin's most heavily anthologized, and stands as a powerful testament to the author's virtuosity as a short-story writer, in addition to his mastery of other forms, most notably the novel, drama, and the essay. "Sonny's Blues" addresses many of dominant themes of Baldwin's larger ouevre, with race as the most prominent, but its approach is so intimate, and its drama so visceral, that the story subsumes the conceptual underpinnings Baldwin lays out in a text like The Fire Next Time and breathes life into them in a way that only great fiction can.
The story, written in the first-person, revolves around our unnamed narrator and his little brother, Sonny, who is a recovering heroin addict and struggling jazz pianist. The narrator is struggling, too, though perhaps he is slow (or unwilling) to recognize the nature of his struggle: he is unable to understand or support his brother as he knows he should. When he looks at Sonny he is aware of something unseen and unreachable that Sonny keeps private, and that our narrator is frightened of. Though whether he is afraid for Sonny's sake, or for his own de him, is another question.
"Sonny's Blues" is, ultimately, about the blues, and jazz, and the way the African-American community has learned to turn its suffering into an artistic record of common history and heartbreak. Our narrator does not understand the need to share his pain from him, or share in the pain of others, at least at first. It takes a trip to Sonny's jazz club to teach him that lesson. As we join him we are treated to a poetic portrait of the unique role music plays for black Americans, drawn by one of the most significant American writers of the twentieth century. It is an act of generosity for Baldwin to seek to share this profoundly intimate dynamic with us, his readers. In the end, "Sonny's Blues" is, like the music that it speaks to, a bridge to understanding, person to person, artist to audience, heart to heart. This story's power stands as validation of Baldwin's faith in the human heart. I hope you enjoy it.
Andrew Bennett