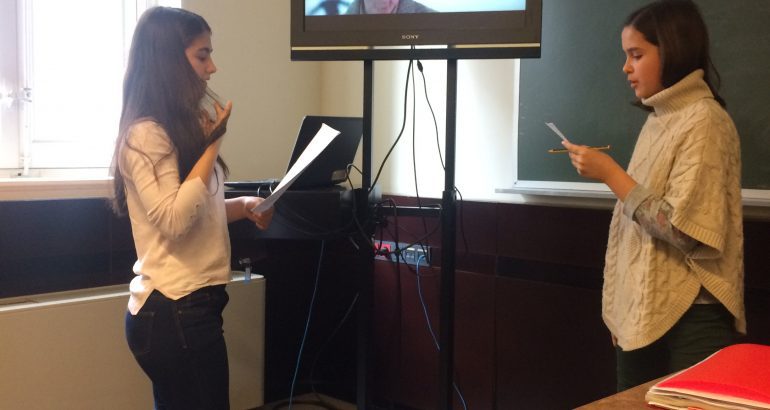 Posted: 16 March, 2018
Comments: No comments
YL4 is having a blast and learning a lot!
We've been having a great time this term in YL4! We spent a couple of classes working on our Black History Month projects, which turned out great. The students picked a prominent figure from African American history and had to give a short presentation on that person followed by a mock interview. Another fun project was when we made book jackets. The students invented a book title, cover, and summary of a New York Time's bestseller book. We then used the grammar we'd learned (so and such) to write reviews about our classmates' books. We have also done some fun activities with YL5, including speed dating which we did St. Valentine's Day week. We are going to finish the term learning about Saint Patrick's Day. This group of YL4 students are motivated and very eager to learn English and even more about American culture!
For more information on English courses for children, teenagers, and adults:
T: 91 319 81 84
E: engdept@iie.es