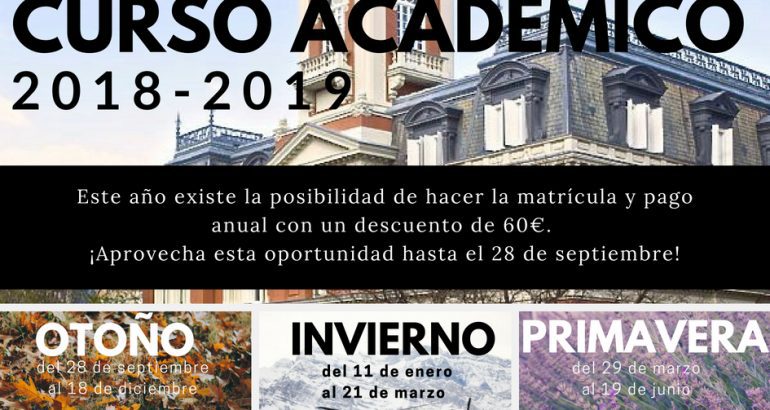 Posted: Augusts 29, 2018
Comments: No comments
English courses: registration autumn 2018
English is the jump you need!
Enrollment until September 28

Autumn 2018
This course you will achieve your goals and get where you want. At the International Institute we will accompany you to achieve what you want: that university where you want to study, communicate fluently and safely at work or on your leisure trips. We have the most practical and motivating method of learning with which you will advance safely and definitively. You can prepare the certificates with us SAT, TOEFL and CAMBRIDGE or converse and enrich your English if you already have a good level through our program American Cultural Studies.
Children and young people have their own program to learn English. Check here the academic offer of Young Learners: BOOKLET YL
You can check here the academic offer for adults for this fall quarter:
ADULT BROCHURE