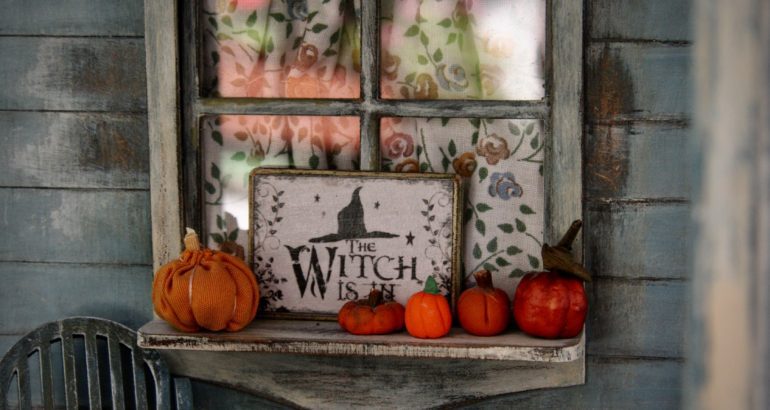 Posted: October 20, 2020
Comments: No comments
The Season of the Witch: Halloween Comes to IIE!
This fall the IIE and American Space Madrid offer a diverse variety of activities and special courses for all ages that revolve around the figure of the witch in American culture and history.
Either as a creature of fear and fantasy that frightens children, or as a way to stigmatize those who transgress the limits of what is acceptable, witches have always played a role on the fringes of American society.
So grab your brooms, let's fly!
As part of our autumn program The Season of the Witch, we invite you and your family to a free screening of The Wizard of Oz (1939), to celebrate Halloween on the morning of the 31st.
Library Storytelling Morning – Virtual Session 11: 30h y 13 h
Storytelling in English for children from 4 to 8 years old. This month we inaugurate our virtual cycle with a Halloween story: A Tiger Called Thomas written by Charlotte Zolotow and illustrated by Marta Álvarez Miguéns.
This film series aims to explore one of the most complex and convulsive times in the history of cinema: the witch hunt in Hollywood.
This course aims to take a deeper look into how the Hollywood Witch Hunt emerged, the impact it had on the film industry, both on the movies and the people behind them, and how it started to fall apart.
This 10 week, 10 hour course is designed for learners with at least an upper-intermediate level of English. Over the course of the trimester the class will read in its entirety Nathaniel Hawthorne's The Scarlet Letter (1850), meeting once every two weeks in person, Thursdays from 15pm-17pmand twice every two weeks virtually, Tuesdays and Thursdays from 17pm-18pm, to discuss the latest installation.
A history of witch librarians and the magic of libraries and books, "A Witch's Guide to Escape: A Practical Compendium of Portal Fantasies" is a Hugo Award-winning short story (for best fantasy and science fiction) and the translation to spanish is finalist current for an Ignotus Award in Spain. The author of the story, Alix E. Harrow, will talk about witchcraft and the female vote, main themes of her new novel, The Once and Future Witches, at a virtual event the following week. Both events will be in English.
The American writer Alix E. Harrow will talk about witchcraft and the female vote, main themes of her new novel. The Once and Future Witches presents an alternate history in which three XNUMXth-century sisters bring the fight for witches' rights closer to the suffrage movement. The event will be in English.