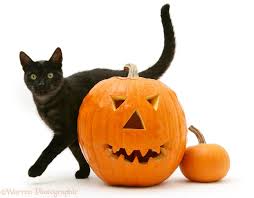 Posted: 3 febrero, 2015
By: wpsupport
Comments: No hay comentarios
So you have decided to take the leap and apply to an American university. What does it take to get in?
Your academic record:
The most important document you will present is your transcript: a record of the courses you have taken with your grades. Universities look for students who have pushed themselves to take the broadest array of courses offered at the most challenging academic level. While high schools in the U.S. offer many different levels of the same subject, your school will probably only offer one level of each field. Admissions offices know this; they also will look at your school's profile to contextualize the grades you have achieved. For example, if it is extremely tough to get high grades at your school, the profile your school sends to American universities will show that. In addition, the university will look at your scores on the SAT and/or TOEFL exams.   In addition to the regular SATs, some elite schools will require two SAT IIs. These are one-hour exams that focus on a specific subject area. Certain schools may require specific tests. For example, MIT requires one test in either physics or chemistry and one test in math. Most schools do not specify which tests they require, but specific programs within a school may have special requirements, so read the website carefully.
The Application itself:
The Common Application, known as the common app (commonapp.org) is available August 1 of the year you are applying to college. You cannot fill it out before then. About 2,000 colleges and universities accept this on-line application. You only fill it out once, and then submit to all the colleges in which you are interested.   A few schools have their own on-line applications, but you can apply to all schools on line.
The Common App asks for a great deal of demographic information, the list of courses you are currently taking and your activities and an essay. For students applying from outside the U.S., colleges know that the opportunities for activities may be narrower than those available to American high school students. But schools look for depth in one or two activities: they do not want laundry lists of activities that are superficially pursued. As far as the essay goes, there is a choice of 5 topics. This short (650 word maximum) essay is important, so make the most of it. The International Institute will be offering small classes focusing on writing and editing this essay in the early fall. If you have taken the course on Skills for the American classroom, you are off to a strong start.
Recommendations get read carefully and are extremely important. Some schools require one, others two. Be sure to tell your teachers and counselors to be specific, to refer to your academic work in a way that distinguishes it. Ask them to contextualize your work in the profile your school presents.
Supplements: Many schools require essay(s) in addition to the common app. These give application readers a better sense of who you are and why you have chosen their school. Clarity of expression, candor, the ability to share something important about yourself is important.
Don't be overwhelmed. Help is available. Small classes that focus on the college essay and the supplements are offered every fall at the International Institute. One-on-one sessions for those students who want a more personal approach can be arranged. Contact Jean Choi (jchoi@iie.es) for more information.
Prof. Margery Resnick, MIT