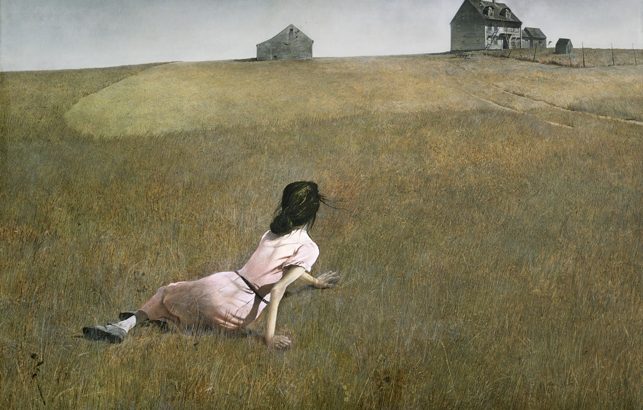 Posted: 9 marzo, 2016
By: wpsupport
Comments: No hay comentarios
New American Cultural Studies Courses for Spring 2016 Trimester
This spring the American Cultural Studies program (ACS) will offer four new courses. Come to our free open session during the IIE Open House on March 15th to learn more.
20th Century American Art History: Realism & the Wyeths
This course is an exploration of 20th century American Realism and the lives and art of the Wyeth family. It is designed for advanced speakers of English who are interested in contemporary American art and criticism. Course content will be divided into four parts: an overview of 20th century American art movements and Wyeth biographies; an examination of key masterworks by the Wyeths as well as critical companions to their artistic peers and movements of the period; a critical review using terminology discussed in class of the exhibit Wyeth: Andrew & Jamie in the Studio (March 1-June 19 at the Museo Thyssen-Bornemisza); and a final research project resulting in an oral presentation by each student. This course will allow students to apply what they have learned in a unique way, both in person and online using Blackboard.
American Cinema: The New World
This course will examine the expression "The New World" and some aspects of immigration to the United States, from the hopes and fears of the immigrant, to the challenges faced by second-generation Americans, as reflected in a variety of films from different periods and genres. Students will not only discuss these themes, as well as learn to analyze the films critically, but also participate in diverse activities (role plays, debates, etc.), in which they will practice the language and grammar needed in the simulated situations that reflect the realities of immigration. They will acquire vocabulary that relates to the discussion of immigration as well as to the analysis of film. At the end of the trimester, students successfully completing this course will be able to analyze films using cinematic language, give opinions about films, have a greater understanding of American Cinema in terms of its historic place within contemporary American culture and its relation to and reflection of societal movements and changes (in this case, immigration), and improve on a number of grammar points, while enriching their vocabulary.
American Expression: Equality 3.0: Economic Inequality
The theme for this trimester is "Equality 3.0: Economic Inequality." Throughout the course the class will examine the ways economic inequality has affected, and continues to affect, American society and culture.This course is designed for advanced learners of English who are interested both in improving their English expression and comprehension skills, as well as expanding their knowledge of American culture. Learners will be given many opportunities to practice and perfect their oral expression (primarily through structured debates, discussions, and group and individual presentations), their English writing skills (via short reaction papers written in response to a work or topic and blog entries), as well as their reading and listening comprehension (through the analysis and interpretation of films, music, and literature.)
American Literature: American Women's Writing 1960-1990
In this course students will consult a variety of texts – political manifestos, poetry, short stories, novel excerpts, and plays – in order to examine how women writers both responded to and shaped American feminism in the late twentieth century. In addition reading works by from this period, students will learn about the unique cultural conditions that produced this literature. Students will develop and improve their English language communication skills through class discussions, short writing assignments, and supplementary audio-visual materials.