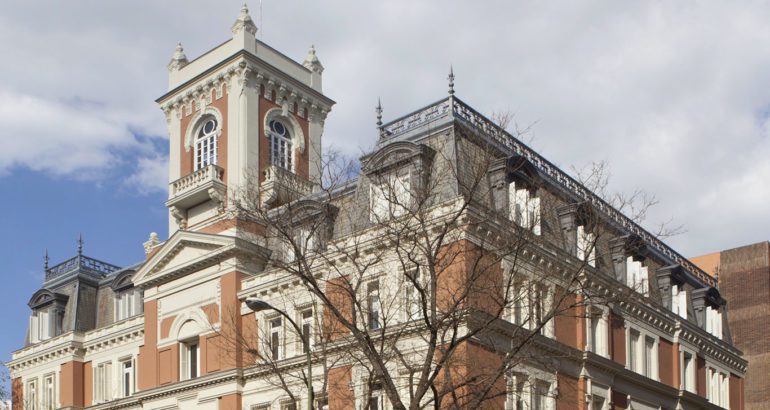 Posted: 17 junio, 2020
Comments: No hay comentarios
¿Quieres trabajar con nosotros?
Director of English
The International Institute seeks a dynamic educational leader who will take a thriving North American English language and culture program that enrolls children and adults and make it even more successful, expanding its offerings; creating and maintaining multiple tracks of on-site, off-site, and virtual learning, building on connections with the U.S. and making use of the rich cultural environment of the International Institute and its excellent library facilities. Successful candidates for this position will have proven administrative experience, familiarity with contemporary teaching methodologies, the ability to handle multiple responsibilities, and the capacity to engage positively with a variety of publics. Strong team-working skills are essential as the Director of English works with the Institute Librarians, the Head of American Cultural Studies, and the Director of the American Space Madrid program as a member of the Institute's administrative team. The Director of English is a full-time position that reports to the Executive Director of the Institute.
The International Institute in Spain, an American non-profit corporation established in 1892, provides educational and cultural programs in Madrid and fosters educational and cultural exchange between the U.S. and Spain. The English program offers courses that transmit North American language and culture to students ranging from young children through college and post-graduate levels. The Director of English is responsible for the appointment and evaluation of teachers, the curriculum at all levels, the Young Learners program, and the budget. He/she writes regular reports to the Institute's Board of Directors in Boston, serves as the public face of the Program and a representative of the International Institute, communicates with other programs in Madrid, and maintains contact with English language programs abroad. The Director teaches at least one course per trimester and one in the summer program. Candidates should have a Master's degree in TESOL or in a related field, proven excellence in language teaching, and demonstrated interest in pedagogy, curriculum design, or the development of learning materials (print, audio, video, or digital). Candidates must have a broad background in American culture. At least three years of administrative experience with responsibility for appointments, curricular decisions, and budget preparation are required. The initial appointment will be for one year with possibility of renewal. Candidates should have strong communications skills in both English and Spanish.
Applicants should submit by email a letter of application, CV and two references no later than July 6th. Application materials should be sent to: iie1892@gmail.com. Any inquiries should be directed to:  Stephen Ault, Executive Liaison to the Board of Directors (aultlaw@gmail.com).
The International Institute is an equal opportunity employer and welcomes applications from women and members of minority groups.