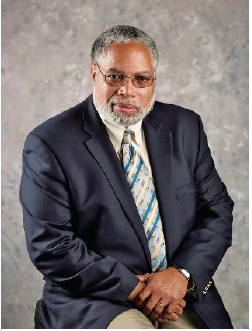 Posted: 7 julio, 2020
Comments: No hay comentarios
Conversation with Secretary Bunch: The Long Arc: The Fight for Equal Rights and Racial Justice in America
Discussion / via YouTube Live Stream
The event takes place online and will be streamed live on YouTube:
https://youtu.be/EczYzAookYI
July 9, 2020, 17 :00-18 :00 CEST
Dr. Lonnie Bunch
"The Long Arc: The Fight for Equal Rights and Racial Justice in America"
Secretary of the Smithsonian Lonnie G. Bunch III joins Dr. Andreas Etges, Senior Lecturer at LudwigMaximilian-University Munich, for a discussion on the long fight for civil rights, the role of the National Museum of African American History and Culture in highlighting that fight and the current protest movement in the U.S. and beyond.
Ask questions:
You are invited to ask Dr. Bunch your questions during the program. If you already have a question,
you can send it in advance to programm@amerikahaus.de – the e-mail must have the subject line
"Question for Dr. Bunch".
Organizers: U.S. Embassy Berlin, U.S. Consulate General Munich, Amerikahaus – Bavarian Center for
Transatlantic Relations, Amerika-Institut at LMU
Contact: Dominik Raabe, Joanna King
Dr. Lonnie G. Bunch III is the 14th Secretary of the Smithsonian, the first African American in this position. As Secretary, he oversees 19 museums, 21 libraries, the National Zoo, numerous research centers, and several education units and centers. Previously, Dr. Bunch was the founding director of the Smithsonian's National Museum of African American History and Culture. The museum has welcomed more than 6 million visitors since it opened in September 2016 and compiled a collection of 40,000 objects. Dr. Bunch served as the president of the Chicago Historical Society (2001–2005).
He has written on topics ranging from the black military experience, the American presidency and allblack towns in the American West to diversity in museum management and the impact of funding and politics on American museums. His most recent book is A Fool's Errand: Creating the National Museum of African American History and Culture in the Age of Bush, Obama, and Trump.
Dr. Bunch was appointed by President George W. Bush to the Committee for the Preservation of the White House in 2002 and reappointed by President Barack Obama in 2010. In 2019, he was awarded the Freedom Medal from the Roosevelt Institute for his contribution to American culture as a  historian and storyteller; the W.E.B. Du Bois Medal from the Hutchins Center at Harvard University; and the National Equal Justice Award from the NAACP's Legal Defense Fund.
Dr. Andreas Etges  teaches American history at LMU Munich. He has curated several historical exhibits, is a founding member of the International Federation for Public History and co-editor of the e-journal International Public History. Please check out our Educational Research Bulletin on "Teaching About Race Issues in the Classroom"teaches American history at LMU Munich. He has curated several historical
exhibits, is a founding member of the International Federation for Public History and co-editor of the
e-journal International Public History.
Please check out our Educational Research Bulletin on "Teaching About Race Issues in the Classroom"