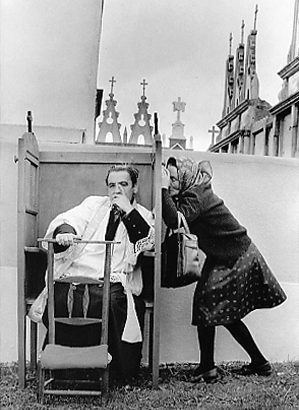 Posted: 5 December, 2008
Comments: No comments
The 5 of the week by José María Estrada ("Friend of the Library")
Friday / "Hidden Spain" by Cristina García Rodero
Considered one of the most outstanding and creatively significant photographers in Spain, it was at the university level that she began in the field of photography. Without ever leaving the classroom, she will dedicate herself ever since to investigating with her camera the popular, pagan and religious celebrations of Mediterranean Europe, especially Spain. The result of this would be her book Hidden Spain (Lunwerg, 1989), which has received numerous awards such as "Book of the Year Award" at the Arles Photography Festival or the one awarded by the Eugene Smith Foundation in New York.
Taken from: http://musac.fiberfib.com/cristina-garcia-rodero/
See also:
The recommended titles are in the Library of the International Institute. If you are interested in reading this recommendation, you can check its availability at IIE library catalog.
Garcia Rodero, Cristina (1949-)
Hidden Spain / Cristina García Rodero; presentation, Julio Caro Baroja. — Barcelona [etc.]: Lunwerg, DL 1989. — 126 p.: all ill. ; 30cm
DL B 14538-1989—ISBN 84-7782-068-6 / TR 820.5 .G37 1989