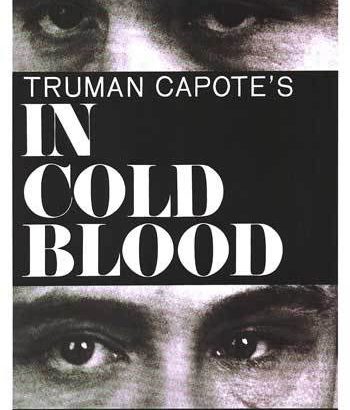 Posted: 19 December, 2008
Comments: No comments
The 5 of the week of Mercedes Sicilia (Student of English course of the IIE)
Friday / "In Cold Blood" by Truman Capote
At the end of 1959, Truman Capote (1924-1984) read in the New York Times the news of the murder of the four members of a farming family in a remote Kansas town, at the hands of a couple of individuals who took ridiculous loot. . It was a brutal crime with no clear motive.
Interested in the subject, Capote traveled to the scene and began to investigate on his own. He was so interested that he spent five years interviewing the locals, the policemen who were handling the case and the two murderers who, after being arrested and tried, were waiting on death row to be executed. When they were hanged, he attended the execution.
The result of his arduous investigation was In Cold Blood, a fictionalized chronicle of an absurd crime. Capote claimed to have invented a new genre, halfway between journalism and literature, to which he gave the name "nonfiction novel." The book had a notable influence on the emerging "new journalism" of Thomas Wolfe, Hunter S. Thompson, and company.
Taken from The sphere.
See also:
http://es.wikipedia.org/wiki/A_sangre_fr%C3%ADa_(novela)
http://www.epdlp.com/escritor.php?id=1543
http://www.delibros.org/index.php?option=com_content&task=view&id=48&Itemid=65
The recommended titles are in the Library of the International Institute. If you are interested in reading this recommendation, you can check its availability at IIE library catalog.
In cold blood: a true account of a multiple murder and its consequences / Truman Capote. —London: Penguin Books, [2000]. — 335 pages ; 20cm — (Penguin Classics).
ISBN 0-14-118257-1 / PS 3505.A59 I5 2000