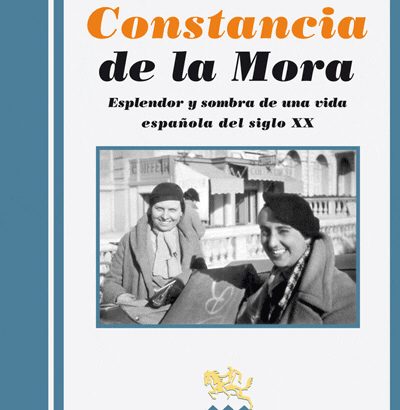 Posted: 25 January 2010
Comments: No comments
Reading for the month of January in the Literary Circle
Participate with the reading of the recommended book and with the colloquium on the last Thursday of each month directed by Soledad Fox.
Free entry and free prior registration in library@iie.es
Book of the month: "Proof of Mora" by Soledad Fox
COLLOQUIUM: postponed from Thursday January 28 to February 4, at 19:30 p.m.
"Constancia de la Mora is one of the most paradoxical and enigmatic Spanish figures of the XNUMXs. Born into a privileged and conservative environment, destined to marry well, have children and be part of the elite of "old Spain", she broke with the canons of the time by becoming a militant Republican, divorcing, and sending her only daughter to the Soviet Union. A passionate defender of Spanish democracy, she became one of the most important propagandists for the republican cause. Her work would take her from Madrid to the Kremlin, and from the White House to exile in Mexico; she and her to sign some memoirs of hers, In Place of Splendor, published in New York that would make her an internationally famous figure. "
Taken from Dialnet.
Recommended links:
http://www.sussex-academic.co.uk/sa/titles/history/fox.htm
http://es.wikipedia.org/wiki/Constancia_de_la_Mora_Maura
http://www.elpais.com/articulo/espectaculos/agitada/vida/Constancia/Mora/elpepuesp/20050218elpepiesp_9/Tes