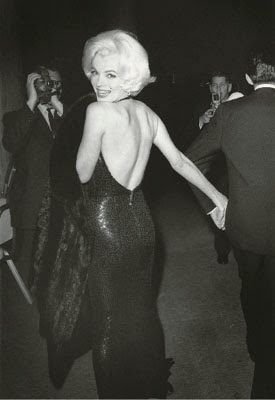 Posted: 5 March, 2010
Comments: No comments
Cultural recommendation for the weekend
Exhibition of photographs "The human and its environment"
"The exhibition brings together a collection of 53 photographs of teachers from various generations. Works by Berenice Abbott, José Manuel Ballester, Karl Blossfeldt, Henning Bock, Bill Brandt, Josef Breitenbach, Robert Capa, Henri Cartier Bresson, Philip Lorca diCorcia, Alfred Erhardt, Walter Evans, James A. Fox, Alberto García-Alix, Nan Goldin , Raoul Hausmann, Florence Henri, David Hillard, Cándida Höfer, Valentin Jeck, Stephanie Kloss, Dorothea Lange, Alma Levenson, Chema Madoz, René Magritte, Man Ray, Robert Mapplethorpe, Lee Millar, Lisette Model, Alexander Rodchenko, Maude Shuyler-Clay , Cindy Sherman, Aaron Siskind, Edward Steichen, Alfred Stigliltz, Wolfgang Tillman, Weegee, Garry Winogrand, Wanda Wulz, Horst and Daniel Zielske come together in this exhibition, curated by photography collector and art critic Lola Garrido."
Taken from Social Work of Caja Madrid.
See also:
http://www.obrasocialcajamadrid.es/Ficheros/CMA/ficheros/OSCultura_AranjuezHumano.PDF
http://www.aranjuez.es/Agenda/Agenda.aspx?id=8491&dia=03-3-2010
http://xlsemanal.finanzas.com/web/articulo.php?id=12737&id_edicion=1767
—
Date: January 27 to March 31, 2010.
Hours: Tuesday to Saturday, from 10.00:13.00 a.m. to 17.00:21.00 p.m. and from XNUMX:XNUMX p.m. to XNUMX:XNUMX p.m.
Sundays and holidays from 17.00:21.00 p.m. to XNUMX:XNUMX p.m. Closed Monday
Venue: Caja Madrid Social Work Art Space (C/ San Antonio, 49. Aranjuez).
Price: Free admission.