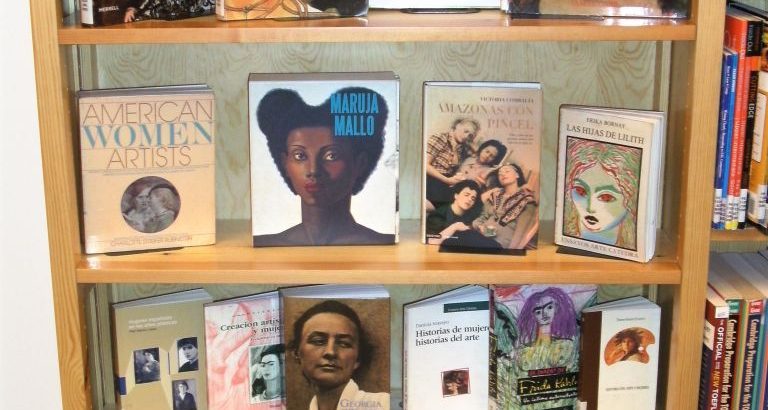 Posted: 11 March, 2010
Comments: No comments
Exhibition in the library of books on women and art
From Monday, March 8, coinciding with the day of the working woman, copies of room and deposit books on art and women are exhibited in the library.
Accompanying this exhibition, copies of magazines on women's issues from the library's collection or with artistic covers on women have also been exhibited.
In parallel, some films from the collection about women's stories or with women as protagonists have been placed prominently.
We hope you enjoy viewing and reading the selected materials.
You can see some images of the showcases in Flickr.
See complete list of titles in the IIE library catalog.
See complete bibliography on women in the section https://www.iie.es/sec4/sec_4_bibliografias.html