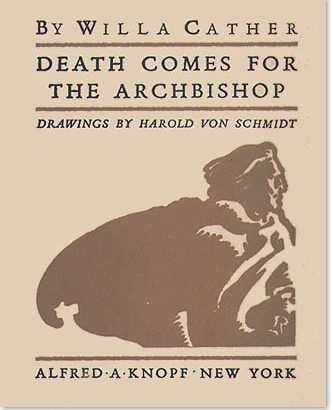 Posted: 15 March, 2010
Comments: No comments
The collection in use
"Death comes for the Archbishop" by Willa Cather
"Death Comes for the Archbishop is a 1927 novel by Willa Cather. It concerns the attempts of a Catholic bishop and a priest to establish a diocese in New Mexico Territory.
The novel was included on Time Magazine's 100 Best English-language Novels from 1923 to 2005 as well as the Modern Library's list of the 100 Best Novels."
Taken from Wikipedia.
See also:
http://www.time.com/time/specials/packages/article/0,28804,1951793_1951939_1952286,00.html
http://www.enotes.com/death-comes
The selected titles are a sample of the materials currently on loan from the collections of the International Institute Library.
If you are interested in seeing or reading this recommendation, you can check its availability in the IIE library catalog.
Death comes for the Archbishop / Willa Cather. — New York: Alfred A. Knopf, 1982. — 299 p.; 20cm
PS3505.A87 D43 1982