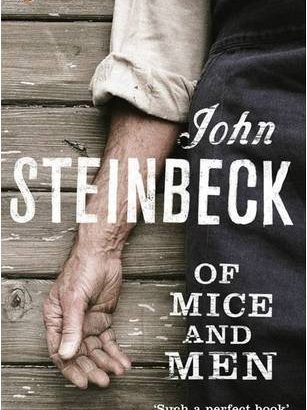 Posted: 26 January 2011
Comments: No comments
The collection in use
"Of mice and men" by John Steinbeck
"Streetwise George and his big, childlike friend Lennie are drifters, searching for work in the fields and valleys of California. They have nothing except the clothes on their back, and a hope that one day they'll find a place of their own and live the American dream. But dreams come at a price."
Extracted from the back cover.
See also:
http://www.sparknotes.com/lit/micemen
http://www.teachit.co.uk/armoore/prose/ofmiceandmen.htm#1
The selected titles are a sample of the recently loaned International Institute Library materials.
If you are interested in seeing or reading this recommendation, you can check its availability in the IIE library catalog.
Of mice and men / John Steinbeck. —New York: Penguin Books, 1996. —107 p. ; 18 cm. — (Penguin Twentieth-Century Classics).
ISBN-0 14-018829-0
PS3537.T3234 M53 1994