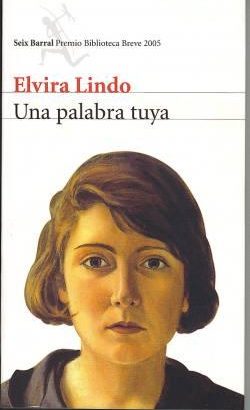 Posted: 28 January 2011
Comments: No comments
The collection in use
"A word from you" by Elvira Lindo
"Rosario and Milagros are street sweepers and have known each other since they were little. As vulnerable in appearance as firm despite her contradictions, Rosario recounts the years spent with that force of nature that is Milagros; years of setbacks, illusion, fear and realities that have shaped the fear of not deserving to be happy."
Extracted from the back cover.
See also:
http://es.wikipedia.org/wiki/Elvira_Lindo
http://www.elpais.com/todo-sobre/persona/Elvira/Lindo/41
The selected titles are a sample of the recently loaned International Institute Library materials.
If you are interested in seeing or reading this recommendation, you can check its availability in the IIE library catalog.
A word from you / Elvira Lindo. — 1st ed. — Barcelona: Seix Barral, 2005. — 251 p. ; 23cm — (Brief Library).
2005 Brief Library Award
DL B 3178-2005—ISBN 84-322-1204-0
PQ 6712.I56 P35 2005
R. 90393