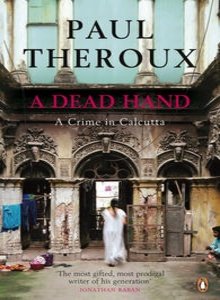 Posted: 4 March, 2011
Comments: No comments
The collection in use
"A dead hand: a crime in Calcutta" by Paul Theroux
"Jerry Delfont is a travel writer with writer's block. When he receives a letter from an American philanthropist with news of a scandal involving an Indian friend of her son's de ella, he is intrigued. Who is the dead boy found on the floor of a cheap hotel room? How did he die? And why?
Extracted from the back cover.
See also:
http://www.nytimes.com/2010/02/28/books/review/Goodwin-t.html
http://www.guardian.co.uk/books/2009/dec/05/dead-calcutta-paul-theroux-review
http://es.wikipedia.org/wiki/Paul_Theroux
The selected titles are a sample of the recently loaned International Institute Library materials.
If you are interested in seeing or reading this recommendation, you can check its availability in the IIE library catalog.
A dead hand: a crime in Calcutta / Paul Theroux. — London: Penguin books, 2010. — 264 p. ; 20cm
ISBN 978-0-141-04416-3
PS3537.H4 D43 2010
R. 97451