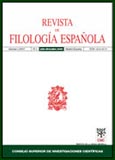 Posted: 25 March, 2011
Comments: No comments
New number received from: BULLETIN OF THE FREE INSTITUTION OF EDUCATION (II Period, nº 78-79-80. December 2010)
Summary of this issue:
A NEW LOOK ON ALBERTO JIMÉNEZ FRAUD AND THE STUDENT RESIDENCE
*Presentation: by José-Carlos Mainer and Jose García-Velasco
*Naming the Silver age: 1910, the year of the Residence. Jose-Carlos Mainer
*The International Summer University in Santander (1932-1936), the last modernizing activity of the Board for the Extension of Studies (1907-1939). Salvador Ordonez
*Memory of my grandfather .Margarita Jiménez
*In Oxford, with Jiménez Fraud. Rafael Benjumea
*The Gibralfaro magazine or the modernity of 1909 from Malaga. Juan Carlos Ara Torralba
*The Malaga of Jiménez Fraud and the Malaga residents of the Residence. Francis Girl
*How the Residencia was possible: intellectuals and monarchical politics. Javier Moreno Luzon
*Reformism, 1912-1923. A proposal for political modernization? Manuel Suarez Cortina
*The blond Efebo in the Residencia de Estudiantes. The Greek Paideia. carmen sanchez
*José Moreno Villa and the spirit of the house. Juan Perez de Ayala
*The visit of Alexis Sluys to the Student Residence. Eugenio Otero Urtaza
* The Student Residence. alexis sluys
*The chair of the Residencia de Estudiantes: international vocation and pro-European project. Isabel Perez-Villanueva Tovar
*From the courses for foreigners at the Center for Historical Studies in the Residencia de Estudiantes to those at the International University of Santander (1912-1936). Josephine Gomez Mendoza
*The Residencia de Señoritas and higher education for women. Almudena of the Cave
*The Foster Laboratory of the Residencia de Señoritas and its directors. Carmen Magallon Portoles
*The cinephilia hosted by the Residencia de Estudiantes. Roman Gubern
*About the publications of the Residence. Andres Soria Olmedo
*Classrooms and Dungeons: Our Natacha, by Alejandro Casona. Maria Dolores Albiac Blanco
*The Residence, the classics and the 27. Julio Neira
*Alberto Jiménez Fraud in exile. james valender
*Alberto Jiménez Fraud at El Colegio de México and Alfonso Reyes at the Residencia de Estudiantes. Javier Garcia-Diego
*John Trend and the Student Residence. Nigel Dennis
*Oxford and Cambridge in Madrid. John Brande Trend
*Federico de Onís, nexus of cultures. Spain, United States, Puerto Rico. Consuelo Naranjo Orovio
* A sad epilogue under the bullets: the Residence during the war. Alvaro Ribagorda
*Residents in Spain after the Civil War. Margarita Saenz de la Calzada
*A current reading of Visita a Machiavelli. Jose Alvarez Junco
*A legendary hill. John Marichal
SEMBLANCE
*Eloy del Potro (1910-2010). Elvira Ontanon
CHRONICLE
*Holiday colony
* Goodbye to Juan Marichal
*Centenary of the Student Residence
* Free time monitor course
*Inauguration of the Master in Intellectual Property
Previous summaries in Dialnet.
See also page magazine website.
See available numbers in the library.