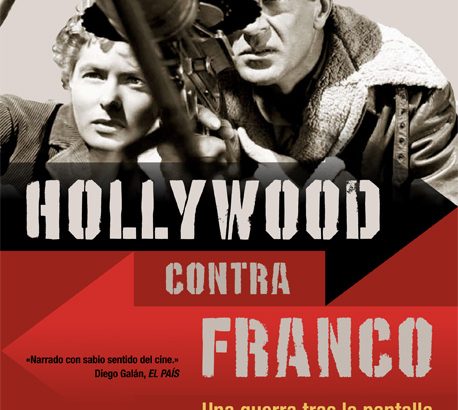 Posted: 31 March, 2011
Comments: No comments
Featured news of the week
"Hollywood against Franco" directed by Oriol Porta
"Hollywood against Franco" shows how the Spanish Civil War was used in Hollywood -between 1937 and 1975- in tune with the trends and interests of American politics at the time. From liberal pro-republican positions in the 40s -with Nazism as the enemy-, to the rapprochement with Franco in the 50s, when the adversary was communism. The relationship between cinema and politics is narrated through the story of Alvah Bessie, a Hollywood screenwriter who fought as a brigade member in the Spanish war.
Taken from FNAC.
See also:
http://www.hollywoodcontrafranco.es/
http://peliculas.labutaca.net/hollywood-contra-franco
http://es.wikipedia.org/wiki/Oriol_Porta
The recommended titles are in the Library of the International Institute. If you are interested in reading this recommendation, you can check its availability at catalog of the library
Hollywood vs Franco. [DVD] / direction and production, Oriol Porta; script, Oriol Porta, Lorenzo Soler and Isabel Andrés. — Madrid: Mare Films, 2010. — 1 DVD (91 min.) : son., col.
Languages: Spanish, Catalan, English; subtitles: english, french, spanish, catalan
Cover subtitle: A war on the screen
Statements by: Susan Sarandon…[et al]
Not authorized for children under 7 years
DL M 51179-2010
R. 97663