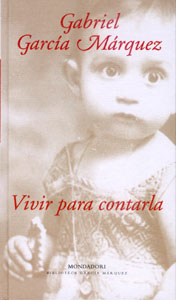 Posted: 1 June, 2011
Comments: No comments
Reading for the month of June in the Literary Circle
Participate by reading the recommended book and attending the colloquium that is usually held on the last Thursday of each month. Session led by Rosana Acquaroni, Ph.D.
Cycle "Memories – other lives, other worlds".
Free entry and free prior registration in library@iie.es
Book of the month: "Living to tell the tale" by Gabriel Garcia Márquez
"Few books have aroused as much expectation around the world as the autobiography of Gabriel García Márquez, author of One Hundred Years of Solitude and winner of the Nobel Prize for Literature. In his memoirs, García Márquez tells us about his childhood and early youth in Colombia, offering us a chronicle of the years that shaped his imagination and that, over time, would crystallize in some of the most important stories and novels of the XNUMXth century."
COLLOQUIUM: Thursday, June 30 at 19:30 p.m.
Recommended links:
http://www.ucm.es/info/especulo/numero22/contarla.html
http://www.booksfactory.com/resenas/vivir.htm
http://es.wikipedia.org/wiki/Gabriel_Garc%C3%ADa_M%C3%A1rquez