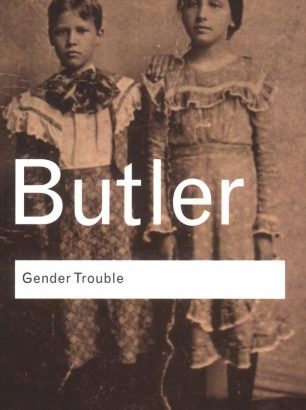 Posted: September 7, 2011
Comments: No comments
The collection in use
"Gender trouble: feminism and the subversion of identity" by Judith Butler
"In a new introduction to the 10th-anniversary edition of Gender Trouble–among the two or three most influential books (and by far the most popular) in the field of gender studies–Judith Butler explains the complicated critical response to her groundbreaking arguments and the ways her ideas have evolved as a result. Nevertheless, she has resisted the urge to revise what has become a feminist classic (as well as an elegant defense of drag, given Butler's emphasis on the performative nature of gender)."
Taken from Amazon.
See also:
http://www.egs.edu/faculty/judith-butler/biography/
http://www.slideshare.net/Group.6/judith-butler-resource-pack
http://webs.uvigo.es/pmayobre/06/arch/profesorado/elvira_burgos/esquema_y_bibliografia.doc
http://en.wikipedia.org/wiki/Judith_Butler
The selected titles are a sample of the recently loaned International Institute Library materials.
If you are interested in seeing or reading this recommendation, you can check its availability in the IIE library catalog.
Gender trouble: feminism and the subversion of identity / Judith Butler; with an introduction by the author. — New York and London: Routledge, 2010. — xxxvi, 236 p. ; 20cm — (Routledge classics).
ISBN-0 415-38955-0
HQ 1154 .B88 2010
R. 97956