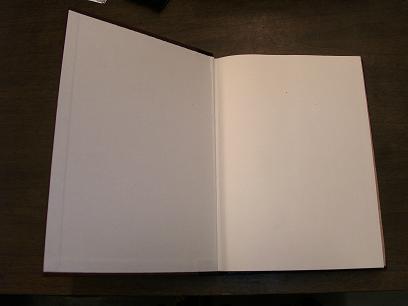 Posted: November 11, 2011
Comments: No comments
Proposals received this week as a possible beginning of the Short Story Contest – 9th week
II INTERNATIONAL INSTITUTE MICRO-STORY COMPETITION
Part One: "A Good Beginning"
ADULT CATEGORY – IN SPANISH:
25. Don't you know that it is not safe to travel at night in these places?
"Ghost Night" by Chris Mould.
ADULT CATEGORY – IN ENGLISH: -
CHILDREN/JUVENILE CATEGORY – IN SPANISH:
3. The crazy song of a bird that flutters near the window of the room indicates a new sunny day.
"Songs for Paula" by Blue Jeans.
4. I heard how they entered and, when I accompanied them, I sensed that there was something else in that cave.
"The prophecy of the Black Abbot" by José María Latorre.
5. She thought of the afternoon when the Alexandrians shouted with her "Agora, Agora, Agora!". Now between whiplash and whiplash, it seemed a moment too far away.
"The Dream of Hypatia" by José Calvo Poyato.
6. Unwisely, Santa brought Jaime a teddy bear, without thinking that a few weeks ago he had felt the teeth of a grizzly bear chewing on his face.
"The Melancholy Death of Oyster Boy" by Tim Burton.
7. Two or three years passed before it became known that there were children who could walk on water and that they were the origin of earthquakes.
Captains of the Caribbean by Kai Meyer.
8. When you came to rescue me I admired your courage and your spirit of sacrifice, because you were offering your life in exchange for mine.
"Black Wings" by Laura Gallego Garcia.
9. Apparently about a hundred and fifty years ago occult rituals and evil invocations were held at the old Stoney.
"The prophecy of the Black Abbot" by José Maria Latorre.
10. It's true that it brings luck, he thought, because now I have a sister.
"The Magical Dragon" by Pearl S. Buck.
11. I was totally sure of three things.
"Twilight" by Stephenie Meyer.
12. Find out well about everything. The second thing to remember is that witches are bald.
"The Witches" by Roald Dahl.
13. And my soul, from the bottom of that shadow that floats on the ground, could not free itself.
"The Raven" by Edgar Allan Poe.
14. Joy is a healthy medicine and laughter is its inseparable friend.
"16 steps before going to bed" by Juan Manuel Montilla "Langui".
15. Live fast, die young, and you will have a good looking corpse.
"The Wire Girls" by Jordi Sierra i Fabra.
16. Spring, which seemed so close, has fled without warning and winter has unexpectedly returned with a vengeance.
"Songs for Paula" by Blue Jeans.
17. Prometheus shrugged and shook off the broken chains. "Maybe I don't want to hide in this world," he murmured.
"The Fire Thief" by Terry Deary.
18. I went up to Victor and kissed him like never before, while the wind blew and the snow fell, once again, on the streets and the fir trees and the red roofs of Bline.
"Shadows" by Marta Rivera de la Cruz.
19. They took him prisoner and, since he confessed that he had stolen, they put him in jail.
"Lazarillo De Tormes" (Anonymous).
20. At that time they were so cold that they ran to roll on the burning sand and, like battered lizards, fell asleep in the sun.
"Flox of colors. Fairy Oak" by Elisabetta Gnone.
21. On moonless nights, among the branches of the trees or in the dark meadows… It is already summer.
"Captain Grisam and the love .Fairy Oak" by Elisabetta Gnone.
22. The more I see men, the more I adore animals.
"When Hitler Stole the Pink Rabbit" by Judith Kerr.
23. He had dark red hair and his eyes… "his eyes are just like mine".
"Harry Potter and the Philosopher's Stone" by JK Rowling.
24. They walked quickly down a narrow path.
"Tinko and Gabi in the Amazon" by Isabel Córdoba Rosas.
25. The days passed slowly and no one else appeared in the castle.
Dracula by Bram Stoker.
26. Nothing is more misleading than an obvious fact.
"Sherlock Holmes" by Arthur Conan Doyle.
27. That means: "I want to eat the ice cream and you keep talking to me" or "Even if I'm not going to pay any attention to you, it entertains me a lot that you tell your story."
"How cool!" by Elvira Lindo.
28. Only the beautiful native sat quietly.
"Momo" by Michael Ende.
29. But happiness is something intangible of something even more intangible called life.
"The skin of memory" by Jordi Sierra i Fabra.
30. It wasn't a ghost you've already seen and heard, ghosts can't cross their faces.
"The Tear Drinker" by Ray Loriga.
CHILDREN/JUVENILE CATEGORY – IN ENGLISH: -
—
DELIVERY DEADLINE FOR "A GOOD START": FROM SEPTEMBER 10 TO OCTOBER 10.
Shipments to library@iie.es
One winner per category will be selected from among all the proposals received, who will receive as a prize a batch of books from Siruela, a collaborating publisher of the contest.
See more details at:
http://bibliotecaiie.wordpress.com/i-concurso-de-microrrelatos-del-instituto-internacional/