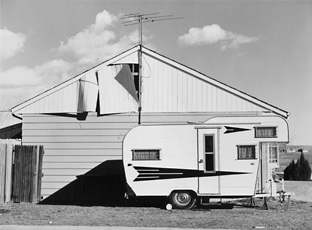 Posted: November 11, 2011
Comments: No comments
Cultural recommendation for the weekend
Photography exhibition "New Topographics"
"In 1975 the George Eastman House in New York organized the exhibition New Topographics: Photographs of a Man-Altered Landscape, which represented a radical change in the genre. (…) The Center for Creative Photography of the University of Tucson, Arizona (USA) now proposes to revisit the exhibition in order to analyze the aesthetic renewal of North American photographic landscape art at the end of the 141s through XNUMX photographs, as well as understand its influence on conceptual art, land art and architecture."
Extracted from the page of Museum of Fine Arts of Bilbao.
See also:
http://en.wikipedia.org/wiki/New_Topographics
http://www.creativephotography.org/exhibitions/traveling.php
Date: from October 17, 2011 to January 08, 2012.
Place: Bilbao Fine Arts Museum (Museo Plaza, 2. 48009 Bilbao).
Hours: Tuesday to Sunday from 10.00:20.00 a.m. to XNUMX:XNUMX p.m. Closed Monday.
Prices: General €6, reduced €4,50. Free every Wednesday.