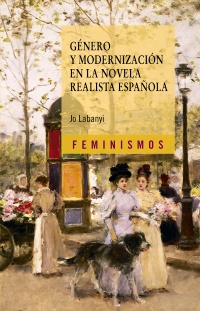 Posted: November 24, 2011
Comments: No comments
Presentation of the book "Gender and modernization in the Spanish realist novel"
Next Wednesday, November 30 at 19:30 p.m. The International Institute will host the presentation of the book "Gender and Modernization in the Spanish Realist Novel" by Jo Labanyi, organized by the IIE in collaboration with New York University Madrid and Ediciones Cátedra.
They will participate: Jacqueline Cruz, Julia Doménech, Pura Fernández, Jo Labanyi, Antonio Muñoz Molina and Eugenio Suárez‐Galbán.
At the end of the event, a Spanish wine will be served. Admission is free until full capacity.
See also:
http://as.nyu.edu/object/JoLabanyi.html