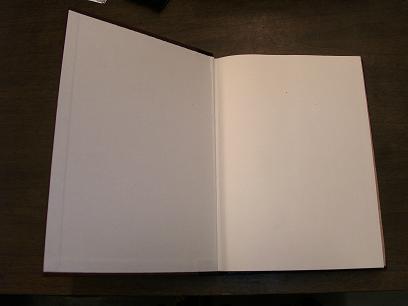 Posted: 9 December, 2011
Comments: No comments
Proposals received this week as a possible beginning of the Short Story Contest – 13th week
*(Some received previously that were pending acceptance and publication are also included)
II INTERNATIONAL INSTITUTE MICRO-STORY COMPETITION
Part One: "A Good Beginning"
ADULT CATEGORY – IN SPANISH:
27. Living dead, people who are alive, but who behave as if they were already dead.
28. He was looking forward to remembering his future.
29. If we lose hope we will lose everything.
From 27 to 29 – "The monster in me" by José Ignacio Becerril Polo.
30. Exactly thirty minutes later the box exploded.
"The Client" by John Grisham.
31. It had started to rain with real fury.
"Lituma in the Andes" by Mario Vargas Llosa.
32. Suddenly the flute stopped.
"The blind harpist" by Terence Moix.
33. We were cowards, you and me.
"The Heart of the Tartarus" by Rosa Montero.
34. He fired a shot into the air and turned his back.
"River of Death" by Marcial Lafuente Estefanía.
35. I have not wanted to know, but I have learned that one of the girls, when she was no longer a child and had not long since returned from her honeymoon, went into the bathroom, stood in front of the mirror, opened the blouse, took off her bra and aimed at her heart with the point of her own father's gun, who was in the dining room with part of the family and three guests.
"Heart so white" by Javier Marías.
ADULT CATEGORY – IN ENGLISH: -
CHILDREN/JUVENILE CATEGORY – IN SPANISH:
32. There are fifteen who want the chest of the dead, there are fifteen, oh, oh, oh! Long live the rum!
Treasure Island by RL Stevenson.
33. I am hopeful.
"The Death of Lord Edware" by Agatha Christie.
34. No matter how powerful a machine is, there has to be a human being to invent it.
"The Secret World of Numbers" by Ricardo Gómez.
35. Slavery in the XNUMXth century, and in the XNUMXst century.
"The skin of memory" by Jordi Sierra i Fabra.
36. Despite the chaos that ensued, Bruno somehow managed to keep hold of Shmuel's hand; he wouldn't have let her go for the world.
"The Boy in the Striped Pajamas" by John Boyne.
37. Nobody understands anything.
"The Red Tree" by Tan Shaun.
38. Only the sharp black branches of the trees seemed to break the whiteness of that spectral setting.
"Kasandra" by Fernando Dagnino.
39. Laughter is the universal solvent of worries.
"The Labyrinth of Happiness" by Álex Rovira Francesc Miralles.
40. One year, two, three; the child became a boy.
"An Angel, Probably" by Mino Milani.
41. He who does not love has not come to know God, because God is love.
First Epistle of Saint John.
42. If any of you thought there was something sincere or sentimental in your dedications, allow me to laugh a little at you.
Skulduggery Pleasant by Derek Landy.
CHILDREN/JUVENILE CATEGORY – IN ENGLISH:
8. Now it is me who is silly.
"Frog on a log" by Phil Roxbee Cox & Stephen Cart Wight.
9. "Good morning" said the friendly ladybird.
"The bad-tempered ladybird" by Eric Carle.
10. He was a beautiful butterfly!
"The very hungry caterpillar" by Eric Carle.
11. I am running away!
"The Runaway Bunny" by Margaret Wise Brown.
12. No, Bertie! That's dirty, Berty!
Dirty Bertie by David Roberts.
13. Blow your horn to celebrate the end of a hard day's work.
"Big noise trucks" Cater Pillar.
14. "Come on, Sam" said Stella.
Stella queen of the snow by Marie Louise Gay.
15. The first flashes of sunlight!
"Kika superwitch at vampire castle" by Knister.
16. Big sister rides a bike.
"Big sister, little sister" by Georgie Birkett.
17. What are you grateful for on Thanksgiving?
"Fun for kids" by Karen Richardson
18. Now the rest of the classes run to the others to help them get up!
"Kika superwitch trouble at school" by Knister
19. Kika has a book, a very special book, a magic book.
"Kika superwitch trouble at school" by Knister
20. "Little one, I love you too!"
"Big sister, little sister" by Georgie Birkett
21. There is a brave old duke of York.
"Wee Willie Winkie" by Iona Opie.
22. She met her friends going to the party.
"Meg and Mog" Helen Nicoll & Jan Pienkowski.
23. Jack knows how to eat with a fork and spoon but he prefers his mum to feed him because she does funny things in the air with the fork.
Kiddy English by Richard Brown.
24. All the things that you can say a bat love are…love is all.
"The secret of the Tenebrox family" by Geronimo Stilton.
—
DELIVERY DEADLINE FOR "A GOOD START": FROM SEPTEMBER 10 TO OCTOBER 10.
Shipments to library@iie.es
One winner per category will be selected from among all the proposals received, who will receive as a prize a batch of books from Siruela, a collaborating publisher of the contest.
See more details at:
http://bibliotecaiie.wordpress.com/i-concurso-de-microrrelatos-del-instituto-internacional/