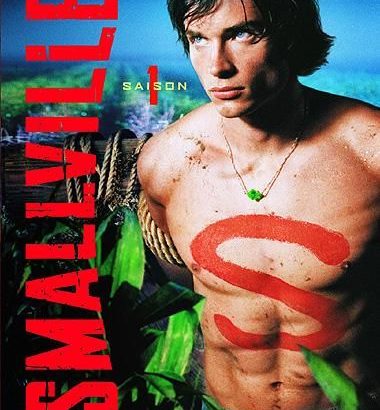 Posted: 19 December, 2011
Comments: No comments
The collection in use
"Smallville: The Complete First Season" created by Jerry Siegel & Joe Shuster
"Series that narrates the beginnings of Superman -Clark Kent- in his hometown, Smallville. There he lived with his parents, studied at the local high school and met his first girlfriend, Lana Lang, and his future rival, Lex Luthor.
Extracted filmaffinity.
See also:
http://es.wikipedia.org/wiki/Smallville_(serie_de_televisi%C3%B3n)
http://www.foxtv.es/series/smallville/videos
http://en.wikipedia.org/wiki/Jerry_Siegel
http://es.wikipedia.org/wiki/Joe_Shuster
The selected titles are a sample of the recently loaned International Institute Library materials.
If you are interested in seeing or reading this recommendation, you can check its availability in the IIE library catalog.
Smallville: Complete First Season. [DVD] / [created by created by Jerry Siegel & Joe Shuster]. — [Sl] : Warner Home Video Española, cop. 2003. — 6 DVDs (approx. 887 min.): son., col.
Languages: Spanish, English, German; Subtitle: Spanish, English…etc.
Tom Welling, Allison Mack, Kristin Kreuk
Not recommended for children under 7 years
ZW .S54 S6318 2001
R.96967/1