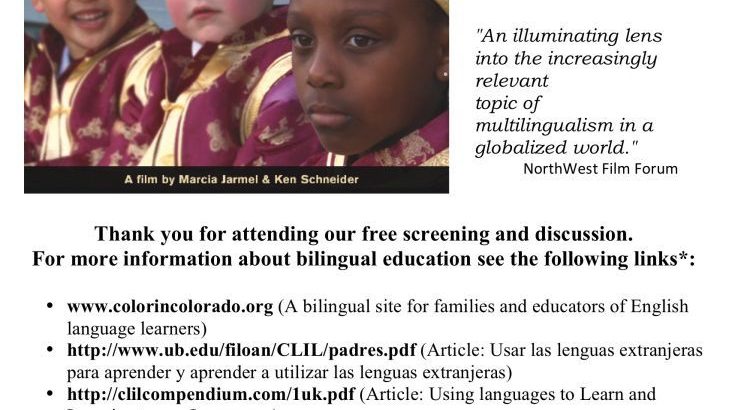 Posted: 14 March, 2012
By: wp support
Comments: No comments
Speaking in Tongues: Thanks for coming!
Last night we held a screening of the documentary SPEAKING IN TONGUES, about four students becoming bilingual in public schools in San Francisco. We had an excellent turnout of about 40 people, including parents, school teachers, university professors, and even one of our very own Young Learners students!
You can see a copy of our handout here, and copy and paste the links into your browser to read more about bilingual education and bilingual families.
Thank you so much for coming! Thanks for coming!
For more information about how to get a copy of the film, see The Speaking in Tongues web site.
We will soon have a copy of the film in the Institute's library for students and friends of the library to check out.