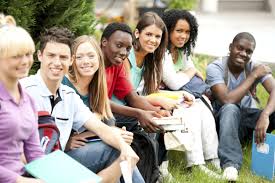 Posted: 27 April 2012
Comments: No comments
New number received from: IBEROAMERICANA (Year XI, nº45. March 2012)
Summary of this issue:
ARTICLES AND ESSAYS
*About the concept of "new country" and training of Brazilians in the first decades of the Republic. Patricia Santos-Hansen
*Hell in Santiago: drought, landscape and writing in Northwest Argentina. Jens Anderson.
*America seen as poetic making: a reading of "The American Expression" by José Lezama Lima. Brenda Vega Nava.
*The idea of ​​independence during the days of the American Revolution and the European Restoration. The difficult patriotic sermon of Francisco Castañeda in the Cathedral of Buenos Aires.Fabian Smith
DOSSIER: URBAN STUDIES IN/ON LATIN AMERICA IN THE 21stST CENTURY: CURRENT STATE OF PLAY AND FUTURE PERSPECTIVES
Coordinated by Fraya Frehse
*Introduction. Fraya Frehse
*Discussing Urban Research in Latin America, with an Emphasis on Mexico: Disciplinary and Interdisciplinary Approaches. Martha Schteingart
*A Recent Sociological Utopia of Urban Space in Brazil. Fraya Frehse
*From the City to "loUrbano": Exploring Cultural Production of Public Space in Latin America. Anne Huffschmid
*In Praise of Other Views: The World of Cities and the Social Sciences. charles fortune
DISCUSSION FORUM
*Jorge Semprún, a writer with a European life and history, a leading figure in the controversialpolitical-cultural, ideological and literary sias of his time. Mirjam Leuzinger/Jose Manuel Lopez de Abiada.
*Migrant writings. The four shores of literature in Spanish. Interview with Leonardo Valencia. Carina Gonzalez
*Displacements, contexts and commitments. Interview with Gerardo Mosquera. Carlos Garrido Castilian.
*Las Terrazas (Cuba) and the "Second Revolution" in the Sierra del Rosario. Nicholas Williams.
GRADES. IBERO-AMERICAN REVIEWS
*Intellectuals in Latin America: stories, speeches, interventions. Andrea Pagni
* Contributions of studies of women in rural areas, development and culture in Mexico, 1975-2011.Amanda Hernandez Perez
*Iberian literatures: history and criticism
*Latin American Literatures: History and Criticism
*History and Social Sciences: Latin America
*Index of reviewed titles
Previous summaries in Dialnet
See also magazine website
See numbers available in the library