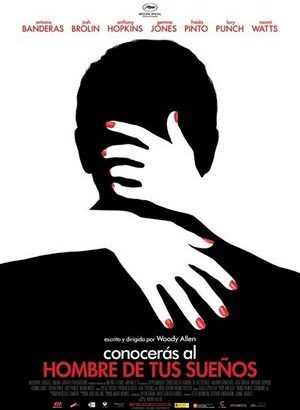 Posted: 11 June, 2012
Comments: No comments
Featured news of the week
"You will meet the man of your dreams" written and directed by Woody Allen
"A little love, some sex, some betrayal and, to top it off, a handful of laughs. The ambitions, passions and obsessions of a group of people trigger all kinds of situations, from the most absurd to the most dangerous. 'You will meet the man of your dreams' is a film by Woody Allen, 'the genius of Manhattan', director of such masterpieces as 'Annie Hall' and 'Manhattan Murder Mystery'."
Taken from fnac.
See also:
http://www.sonyclassics.com/youwillmeetatalldarkstranger/
http://www.larazon.es/noticia/6172-conoceras-al-hombre-de-tus-suenos-woody-allen-no-hay-futuro
http://www.imdb.com/title/tt1182350/
http://es.wikipedia.org/wiki/Conocer%C3%A1s_al_hombre_de_tus_sue%C3%B1os
The recommended titles are in the Library of the International Institute. If you are interested in reading this recommendation, you can check its availability at catalog of the library
You will meet the man of your dreams. [DVD] / written and directed by Woody Allen. — [Barcelona] : Cameo, DL 2010. — 1 DVD (approx. 94 min.): son., col.
Languages: Spanish, English, Catalan; subtitle: Spanish, Catalan.
Josh Brolin, Anthony Hopkins, Naomi Watts
Authorized for all audiences
DL B 40967-2010
ZW .A43 .Y6818 2010
R. 99124