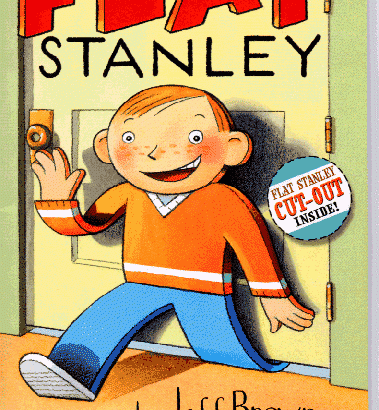 Posted: 18 June, 2012
By: wp support
Comments: No comments
Kids Club travels around the world with Flat Stanley
This spring Kids' Club students in Patti's group read flat stanley, by Jeff Brown. This book tells the story of a boy, Stanley Lambchop, who becomes flat after a bulletin board falls on him in the night. Being flat allows Stanley to have lots of adventures. One fun thing Stanley gets to do is travel to California in an envelope!
There is an international project for children, parents and teachers called The Flat Stanley Project. It allows children to send Flat Stanleys to different parts of the world to learn about new places.
In May Kids' Club students made their own Flat Stanleys to send to children in schools in Rome, New York and Ohaupo, New Zealand. They also sent pictures of themselves in the Institute, along with a letter and some postcards from Madrid.
Then we waited to receive the Flat Stanley that was coming from New Zealand. It was very exciting to get a letter along with some photos and some stickers from the children on the other side of the world. Rodrigo took the visiting Flat Stanley home for a few days, and we showed him around the Institute. Flat Stanley even got to go to a storytelling session in the library.
Our Flat Stanleys made it back safely from New York and New Zealand, too. Here are some pictures of our Flat Stanleys in the New York School for the Deaf in Rome, New York (type in "Rome, New York.").
Each child's Flat Stanley came back from New York with a letter from a child in who had taken him home for a few days. As they were visiting the School for the Deaf, they also brought back a copy of the sign language alphabet, which the class was excited to learn.
The Flat Stanley from New Zealand also brought back some pictures and notes about his adventures: [slideshow]
We had lots of reading the book flat stanley, and then making, sending and receiving Flat Stanleys. Stanley sure is lucky he can travel in an envelope!