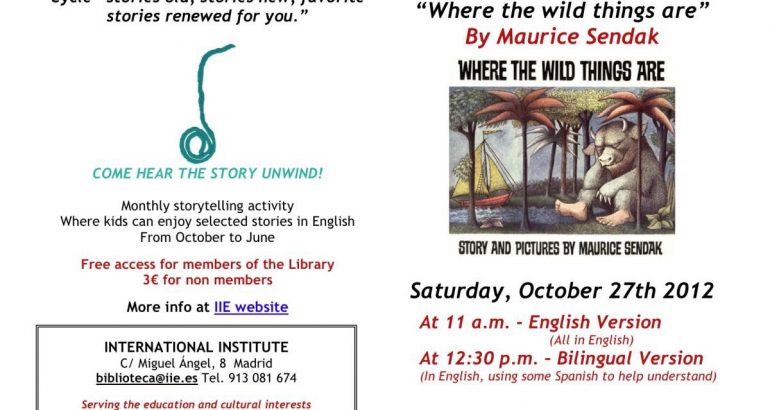 Posted: October 17, 2012
By: wp support
Comments: No comments
Activities for Young Learners in the Library
Next week the Library starts its activities for kids. One is the well-known Saturday Storytelling Morning, which will be held next Saturday, October 27th.
The story will be told by Brian, "Oliver," who used to teach in our Young Learners' program. Stortelling is for children from 4 to 8 years old.
The new activity we're really excited about is Readers' Theater, which is dramatic reading of scripts based on children's stories. Kids will hear the story, do some drama exercises, and practice reading the scripts with intonation and expression.
This activity is for 9 to 12 year-olds and will be held one Friday per month, starting Friday, October 26th at 18:00. Readers' Theater will be led by Chloe and Christine, two teachers from our Young Learners program.
Remember: All IIE English students can borrow books and DVDs from the library, and they can join these activities for free. Contact Ana and Nuria in the Library for more information.